EGA Fixed Socket Receptacles

A LEMO EGA fixed socket is a panel or bulkhead mount receptacle with an alternate (In this case "A" coded) key. The standard LEMO socket is an EGG with a single key. The LEMO EGA has two keys where a = 30 deg.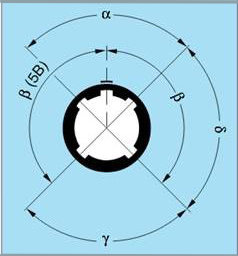 Front view of a socket
Please note that availability is dependent upon time of order. If quantity for the product you desire is not available, please call for an alternate LEMO Part number.